A Managers Guide to Microsoft Power Automate
Get an immediate understanding of Microsoft Power Automate, its place within the Microsoft Power series of products, and how you can utilize the connectors and AI to quickly build automations for your company.
The Manager's Guide to Power Automate is written to give you a fast overview, enabling you to guide the company towards utilizing advanced automations based on the Microsoft Power Automate platform.
NUDGEIT AG needs the contact information you provide to us to contact you about our products and services. You may unsubscribe from these communications at any time. For information on how to unsubscribe, as well as our privacy practices and commitment to protecting your privacy, please review our Privacy Policy.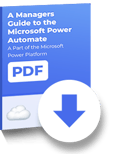 Automation - Get off to the right start
The automation landscape can be confusing at best, with many managers wondering what the different technologies are, how the different technologies can help their companies, and how can they improve their capabilities to automate processes.
This whitepaper will help to shape your automation journey:
Understand Power Automate, BI & APP capabilities

Learn why an automation platform is essential

Find out how trained AI and connectors are essential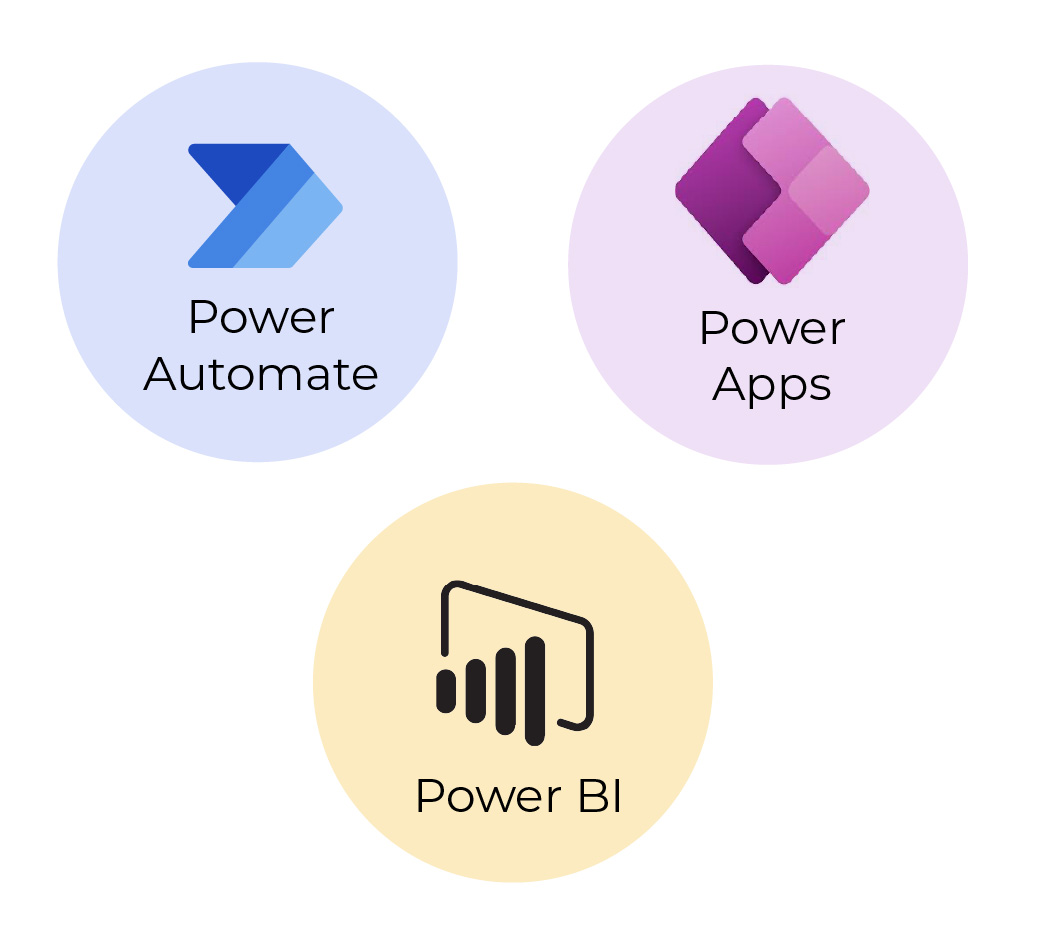 "The Microsoft Power family of products; Power BI, Power APP and Power Automate together enable companies to get a flywheel of continuous improvement within their back-offices. Power BI identifys a trigger, this kicks off Power Automate which in turn triggers an App that allows employees to act, capturing the data in Dataverse - which Power BI again uses to identify areas of improvement.
With the shared capabilities of Connectors, Dataverse and AI Builder combined, the Microsoft Power product family enables companies to move fast, with fewer specialized resources."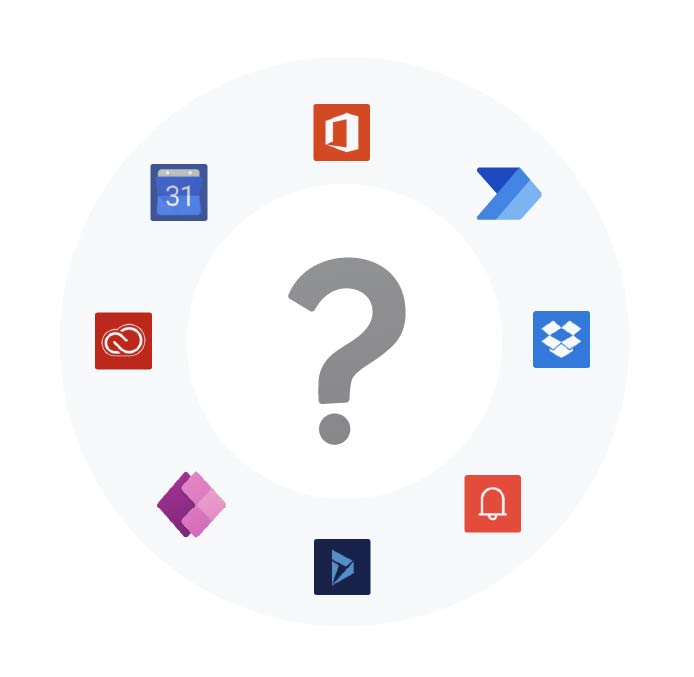 Power Automate
Microsoft Power Automate is a workflow and process automation service, with connectors and no-code tools designed to allow users to build automations.
Power Automate allows users to structure and automate business processes, for everything from simple data-entry tasks through to advanced multistage multi-approval flows.
Power Automate reduces manual and repetitive tasks to both free up human creative resources and improve quality and accuracy within the business.
Power Apps
PowerApps is a no-code development service, with a UI builder designed for both desktop and mobile devices. It includes built-in access to hundreds of connectors.
Power Apps builds bespoke applications on desktop and mobile devices, without the need for programming (no-code), with immediate access to data via connectors.
Your company can build bespoke applications quickly to solve specific business processes, without the need for internal programming resources.
Power Automate Desktop
It is possible to record the actions a user takes on a desktop, so they can be replayed as an automation.
Quickly capture the processes a user is following, so they can be run again as automation, combined with other capabilities of Power Automate
Power Automate Connectors
A proxy around an API that allows services to talk to Power Automate, Power APPS and Power BI.
Connectors provide the users with the ability to extract and send data to hundreds of applications, including native Microsoft applications and others.
Does not require coding experience.
Businesses can connect applications quickly, to create new flows without actually coding. Meaning fast delivery of new functionalities without the constraints of developers.
AI Builder
AI Builder is a shared functionality between Power Apps and Power Automate, which operates as a set of AI modules designed to optimise business processes. Many businesses are unlikely to have in-house data scientists and developers on hand, so the AI Builder is designed to provide businesses with access to AI capabilities within the popular no-code approach of Power Apps.