The changing demographics and shortage of employees may create a workforce storm!
A combination of an aging workforce and a falling birthrate in the western world, combined with the effect of the Covid-19 pandemic may lead to a shortage of labor. This is already impacting many companies and it's going to get worse in the coming years, but can automation calm the perfect storm?
NUDGEIT AG needs the contact information you provide to us to contact you about our products and services. You may unsubscribe from these communications at any time. For information on how to unsubscribe, as well as our privacy practices and commitment to protecting your privacy, please review our Privacy Policy.

An insight into the factors leading to the storm and the potential automation has to calm it!
Covering the factors that will impact the shortage of skilled labour, the jobs that must be done, and which tasks are ideal for automating with the currently available technology, alongside an overview of the factors that may slow the automation adoption rate.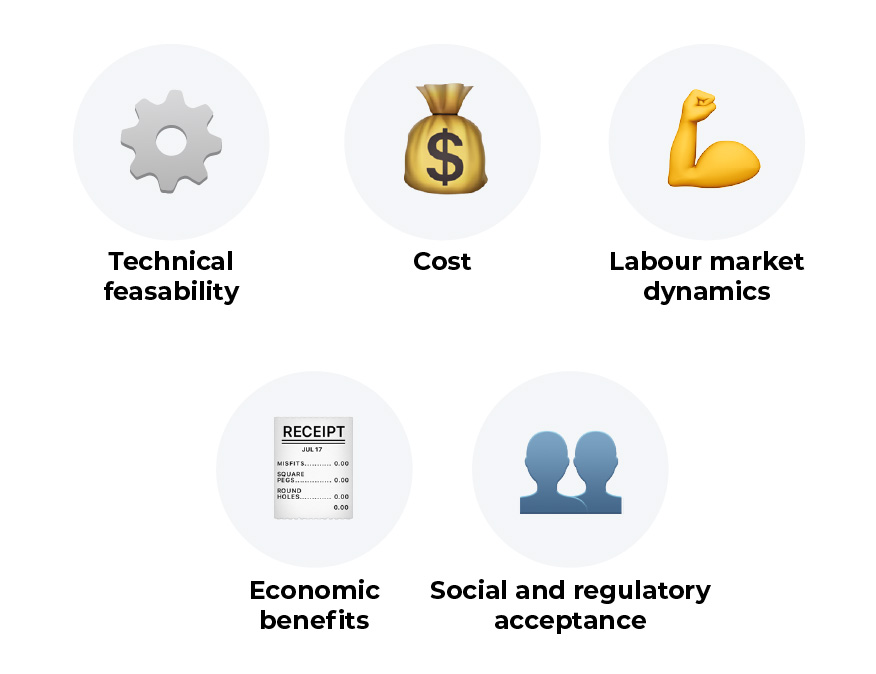 How 60% of occupations have a potential for at least 30% of the overall job to be automated.

How factors such as cost, labor dynamics, and social acceptance will impact the rate of automation.

How data collection, data processing and predicable physical tasks are the top candidates for automation.